The Materiality of Long-Distance Travel: What did Buddhist Monks Carry between South Asia and China?
Monday, February 28, 2022 5pm to 6:30pm
About this Event
Monday, February 28, 2022 | 5:00PM - 6:30PM (PT) | Video Recording
The Materiality of Long-Distance Travel: What did Buddhist Monks Carry between South Asia and China? - Talk by Tansen Sen
The travels of Buddhist monks (and, in some instances, nuns) between South Asia and China facilitated the circulation of ideas, knowledge, and objects. The writings of Chinese Buddhist monks Faxian, Xuanzang, and Yijing have detailed the perilous nature of such travels and pointed to the diverse itineraries these monks took. While there have been numerous studies on the travels of these and other monks, the examination of what they carried during their arduous journeys is still to be examined in detail. This presentation will focus on the daily necessities, gifts, texts, and other items Buddhist travelers carried with them as they traveled through overland and maritime routes. The aim is to explore and formulate a conceptual framework for the materiality of long-distance travel as well as the agency of objects in the Buddhist connections between South Asia and China.
Speaker Bio: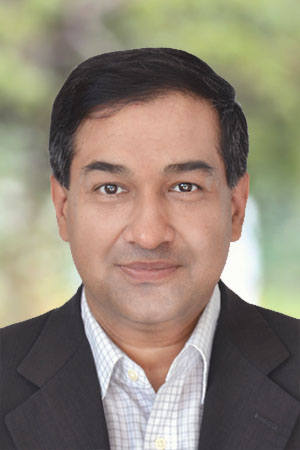 Tansen Sen is a Professor of history, the Director of the Center for Global Asia at NYU Shanghai, and Global Network Professor at NYU. He received his MA from Peking University and Ph.D. from the University of Pennsylvania. He is the author of Buddhism, Diplomacy, and Trade: The Realignment of Sino-Indian Relations, 600-1400 (2003; 2016) and India, China, and the World: A Connected History (2017). He has co-authored (with Victor H. Mair) Traditional China in Asian and World History (2012), edited Buddhism Across Asia: Networks of Material, Cultural and Intellectual Exchange (2014), and co-edited (with Burkhard Schnepel) Travelling Pasts: The Politics of Cultural Heritage in the Indian Ocean World (2019) and (with Brian Tsui) Beyond Pan-Asianism: Connecting China and India, 1840s–1960s (2021). He is currently working on a book about Zheng He's maritime expeditions in the early fifteenth century, a monograph on Jawaharlal Nehru and China, and co-editing (with Engseng Ho) the Cambridge History of the Indian Ocean, volume 1. His latest research project concerns India-China connections during the 1950s.
Event Details
0 people are interested in this event