LGBTQ Civil Rights: The Supreme Court and the Future of Foster Care
Thursday, September 30, 2021 at 12:00pm to 1:00pm
This is a past event.
Virtual Event
USC Lambda LGBT Alumni Association is hosting a conversation between Lambda board member Conor Fetting-Smith and USC Suzanne Dworak-Peck School of Social Work Professor Devon Brooks about the future of LGBTQ foster care in light of recent Supreme Court decisions.
On June 14, 2021, the Supreme Court finally ruled on one of the first cases argued before its new configuration, Fulton vs. Philadelphia. The case asked the court to decide if Catholic Social Services was due a religious exemption to exclude LGBTQ parents from its publicly funded foster care program in Philadelphia. The court ruled that because Philadelphia had an option for exceptions in its existing contract with foster care providers, it would be discriminatory not to provide an exception in this case. Thus, Catholic Social Services is set to continue its foster care program, and same sex couples need not apply. What does this mean for LGBTQ foster youth, who do not choose their agency? Can agencies that reject LGBTQ adults as worthy participants really provide affirming care to LGBTQ youth? How does this latest civil rights case affect a foster care population that makes up one in five foster youth and 40% of homeless youth nationally.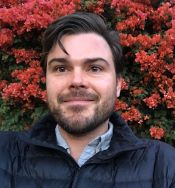 Conor Fetting-Smith
Conor Fetting-Smith is a documentary filmmaker whose work often touches on the LGBTQ experience. He produced Apple TV+'s Visible: Out on Television, a five episode series about the history of LGBTQ representation on television, named one of the best television series of 2020 by The Hollywood Reporter. In 2021, he produced Coded: The Hidden Love of J.C. Leyendecker, about the great American illustrator whose work was replete with homoerotic imagery. The film won best documentary short at the Tribeca Film Festival and was acquired by MTV Documentary Films. Other producing credits include They'll Love Me When I'm Dead for Netflix and Oscar-winning Morgan Neville, which won the National Board of Review's Film History prize, the soon-to-be released In the Land of Make Believe for Netflix and Imagine Documentaries, and the untitled Rebekah Jones Documentary for Delirio Films and Academy Award nominee Josh Fox, now in production. Conor is currently at work on his feature directional debut, a documentary about the Supreme Court case Fulton vs. Philadelphia and the civil right of LBGTQ foster youth and parents.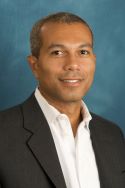 Professor Devon Brooks
Devon Brooks joined the faculty in 1999 and teaches human behavior and research methodology in the M.S.W. program and research methodology in the Ph.D. program. His research and practice interests generally revolve around the reduction and treatment of child maltreatment, with a focus on racial and ethnic disparities in the permanency and mental health outcomes of children and families served by public child welfare agencies; risk assessment; assessment of formal and indigenous service needs and utilization; transracial adoption and racial matching policy; gay and lesbian adoption and foster care placements; family preservation; and child welfare innovations. He regularly provides consultation and technical assistance in the area of child welfare and presents at national conferences. He is principal investigator of both "The SPIN Initiative: Evaluation of an In-Home, Strengths and Video Based Intervention for at-Risk Families" and "Enhancing Positive Outcomes in Transracial Adoptive Families Following Implementation of the Multiethnic Placement Act and Interethnic Adoption Provisions." Dr. Brooks is a member of the National Association of Social Workers, the Association of Black Social Workers, the Council on Social Work Education, and the Society for Social Work and Research. He is a member of the editorial board of Children and Youth Services Review, and has most recently published in Child and Family Social Work, Child Welfare, Journal of Abnormal Child Psychology and Social Work.